By
Phil
- 16 December 2016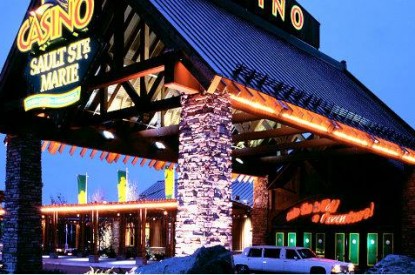 Gateway Casinos And Entertainment Limited is set to enter the Ontario casino market in Canada for the first time.
The Vancouver-based operator is set to take over the day-to-day operation of existing facilities owned by the Ontario Lottery And Gaming Corporation in the Ontario communities of Woodstock, Thunder Bay, Point Edward, Sault Ste Marie, Hanover, Dresden, Sudbury, Clinton and London from the spring while having the opportunity to build a pair of new gaming venues near the northern cities of Kenora and North Bay subject to the receipt of the required approvals.
Gateway already operates 18 gaming properties throughout western Canada.
Tony Santo, Chief Executive Officer for Gateway Casinos And Entertainment Limited, said: "We are very excited and pleased to partner with the Ontario Lottery And Gaming Corporation in the modernisation of Ontario's gaming industry. In northern and southwestern Ontario, Gateway Casinos And Entertainment Limited will work with host communities to bring our unique brands and experiences to customers. On behalf of the 4,000 Gateway Casinos And Entertainment Limited employees, we look forward to welcoming the Ontario Lottery And Gaming Corporation colleagues to our team."
Gabriel De Alba, Executive Chairman for Gateway, added: "In 2017, Gateway Casinos And Entertainment Limited will celebrate 25 years in the business of gaming and entertainment. Expanding into Ontario is truly an exciting and significant way to mark this important milestone in our company's history."
The deals will moreover see existing employees of the nine Ontario gaming facilities have their current jobs, benefits and pension plans guaranteed for at least a year while the Ontario Lottery And Gaming Corporation declared that it intends to work with Gateway Casinos And Entertainment Limited to ensure it has "as smooth and seamless a transition as possible."
"Our Ontario expansion marks an important next step in Gateway Casinos And Entertainment Limited's growth strategy; a strategy that has seen us successfully re-build properties, develop proprietary brands and grow into new markets," said Mr. De Alba. "We have made significant investments in jobs and capital in the communities where we operate in British Columbia and Alberta. In Ontario, we look forward to continuing to invest, build and grow."
Stephen Rigby, President and Chief Executive Officer for the Ontario Lottery And Gaming Corporation, added: "Today's announcement of a service provider for the north and southwest gaming bundles is a significant step forward in the Ontario Lottery And Gaming Corporation's modernization," said. "The investments Gateway Casinos And Entertainment Limited will make in the bundles will help ensure the best possible gaming experience for customers while the Ontario Lottery And Gaming Corporation continues to deliver on its commitment to the people and province of Ontario."