By
Phil
- 2 November 2020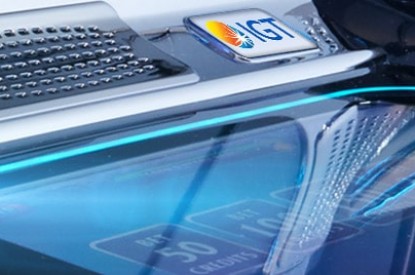 IGT Canada Solutions has signed a contract extension with the Western Canada Lottery Corporation to upgrade WCLC's video lottery system and to continue its role as central systems provider for the next seven years.
IGT will deliver the latest version of its INTELLIGEN systems software that supports the volume, complexity, and security of monitoring WCLC's 4,200 video lottery terminals in Saskatchewan. The extension runs for seven years following final acceptance of the upgraded system, which is expected to occur on or prior to 1 September 2021.
"WCLC and IGT first began working together nearly 40 years ago, and in the years since, IGT has become a trusted partner in helping us operate our VLT system," said Eric Karmark, WCLC Vice President, VLT Gaming & Operations. "Based on IGT's experience and leadership with central systems, we're confident that we will have access to new technology and provide our players with an improved overall experience."
"IGT's INTELLIGEN system upgrades will offer WCLC the most progressive tools and functionality to continue driving revenue and positioning the Lottery for future success," said Nick Khin, IGT Chief Operating Officer, Gaming. "Backed by more than 25 years of development expertise with gaming central system customers worldwide, we're happy to provide the advanced INTELLIGEN system to enhance WCLC's system performance and network management efficiency."
Under the terms of the extension, IGT will upgrade WCLC's video lottery central system with sophisticated modules that will improve network diagnostics and stability. IGT's INTELLIGEN systems are deployed worldwide connecting a wide range of VLTs in a variety of gaming environments. The software is built on more than 25 years of central system experience and offers stable, secure command and control capabilities. It supports the Gaming Standards Association's Game to System (G2S) standard protocol, which enables an enhanced player user interface, improved responsible gaming features, exciting multi-level mystery jackpots (Vault Breaker) and additional player-centric functionality.
WCLC has been an IGT customer since 1982. In addition to VLTs and the INTELLIGEN central system, IGT also provides WCLC with draw-based lottery terminals, self-service lottery terminals, and instant tickets.