By
Phil
- 17 January 2019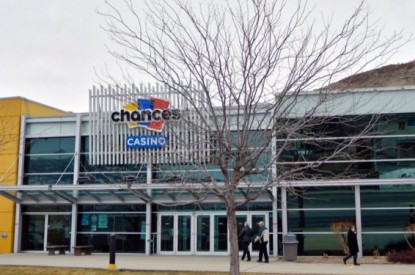 Canadian casino group Gateway Casinos & Entertainment has bought Chances Casino Kamloops and will take over the day-to-day operations of the British Columbian facility immediately.
The acquisition makes Gateway the sole gaming provider in Kamloops, as the operator of both Cascades Casino Kamloops and Chances Kamloops.
This strategic acquisition marks the latest step in Gateway's growth strategy which has seen the company expand their footprint and product offering across Canada with their proprietary casino and restaurant brands. With the addition of Chances Kamloops, Gateway now operates 26 properties in British Columbia, Alberta and Ontario with approximately 8,600 employees.
"This is an exciting day for everyone at Gateway as we welcome Chances Kamloops and their employees to the Gateway family. I'd like to thank the Hart Family for their commitment to the Kamloops communities and we look forward to working with them on a smooth transition," said Tony Santo, CEO of Gateway.
Based in Burnaby, BC, Gateway has made significant investments in the communities where they operate to improve the customer experience, which has brought hundreds of jobs and economic contribution to local economies.
In August 2015, Gateway opened the new Cascades Casino Kamloops – an entertainment destination in Kamloops. The investment features slots and table games, live entertainment, Match Eatery & Public House, Atlas Steak + Fish and The Buffet.
With operations throughout the Thompson-Okanagan, Gateway has also completed a renovation and rebrand in Kelowna to Playtime Casino Kelowna in March 2018. It opened Cascades Casino Penticton in 2017 and established Match Eatery & Public House at Lake City Casino in Vernon in 2014.