By
Phil
- 20 January 2014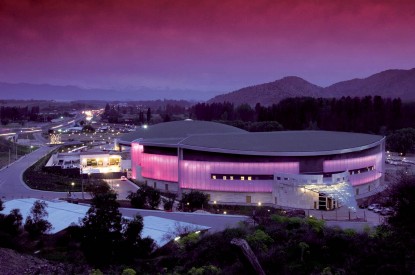 Chile's gaming body the Superintendence of Casinos (SCJ) has introduced a new measure which allows gamblers who are worried that they may have a gambling problem to voluntarily exclude themselves from casinos.
The Gaming Control Board of the Superintendence of Casinos has exclusive powers to award, reject, renew and revoke operating permits for casinos in the country and licenses for gambling and associated services.
Although in Chile no formal studies have been carried out on the issue of pathological gambling worldwide prevalence studies estimate that anywhere from less than 1 per cent to 2 per cent of the adult population suffers from gambling addiction. The new measures were agreed upon after the SJC submitted its proposals for public debate and were developed after consulting a number of private and civil interest groups including the Chilean Association of Casinos and Games (AACI) and the Association of Players in Therapy (AJUTER ).
The new rules recognise that family plays a central part in the lives of those who suffer from gambling addiction not only in its detections but also in its prevention, treatment and rehabilitation. Consequently, the new rules state that another family member must also sign the form of voluntary self-exclusion as well as the applicant. Should the person afflicted with gambling addiction try to re-enter a casino their co applicant will be contacted by casino staff.
Self-exclusions are indefinite but may be revoked if the applicant and the family member both sign the form revoking the self-exclusion measures. Operators are also obliged to block gaming cards of those who have excluded themselves from casinos and must also refrain from sending out information regarding tournaments, special events and promotions. Casinos must also remove the details of those who have self-excluded from marketing databases.