By
Phil
- 1 July 2013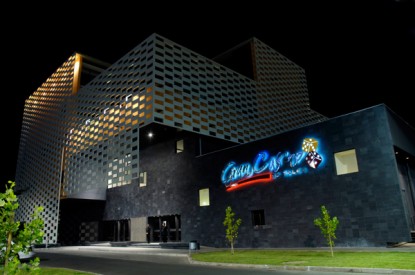 According to statements released by The Association of Chilean Casinos (ACCJ), illegal gaming is taking a heavy toll on the industry and has meant that gaming tax revenue is down by as almost as much as 20 per cent. Officials from the ACCJ which represents all of the privately owned casinos in Chile are putting the blame on the growth of illegal gaming which has been rising rapidly over recent months.
Rodrigo Guíñez head of the ADDJ told press that while casino revenues had also been affected by the smoking ban which went into effect in March, far more detrimental has been the rise in illegal slot parlours nationwide.  Mr Guíñez said that the new figures were 'evidence of the economic damage which are being felt in different regions and municipalities due to the proliferation of illegal slot machines which do not pay tax are not controlled and create great damage to society.'
"We feel that it is very important that as an industry that we can contribute through the payment of a special gaming tax to the development of projects in the community and the region where the casinos are located," he said.
Under Chile's gaming laws of 2005 taxation for the eighteen new casinos stands at 20 per cent of GGY that is shared equally between the province and the local borough where the casino is located. The central government also receives a tax on entrance fees and VAT on gambling. In 2012 these taxes combined amounted to $233.4m.  As well as providing significant tax gaming revenue to both the local and central government, casinos in Chile have also played an important part in developing tourist infrastructure nationwide. They are also major employers, employing ten thousand people directly as well as providing a further thirty thousand indirect jobs.
The rise of illegal gaming is becoming an increasingly urgent matter in Chile and recently the ACCJ announced that it had brought legal action against the Head of the Chilean Gaming Control Board, Renato Hamel. The charges state that Mr.Hamel has failed to provide adequate oversight of the industry and that he has failed to limit illegal gaming in the country. It is estimated that there could be as many as 150,000 illegal slot machines located in slot parlours with a further 50,000 slot machines located in small businesses and shops.