By
Phil
- 15 January 2014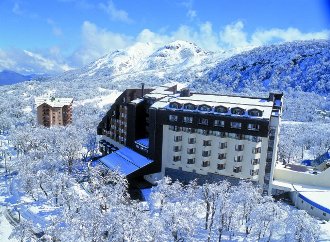 Chile's gaming body the Superintendence of Casinos (SCJ) has confirmed that the licensing process for the new casino in the country began on January 1, 2014.
The licence has been launched following the closure of Casino Termas de Chillán in the southern city of Chillan. It blamed bad market conditions as well as the location of the casino in a ski resort for its decision to cease operation. Interested parties must submit the blue prints for their projects to the SCJ in the month of March then from April 1 to June 30 Chile's regulators will work on due diligence and submit their findings to the ruling body in the SCJ, the Consejo Resolutivo who will issue the licence by July 30.
The new license can be anywhere in Chile and will not be restricted to the Bío Bío region but with certain restrictions in place as laid down by Chile's gaming act of 1995. This means that no new casino may be built in capital Santiago, there cannot be more than three casinos per region and a casino may not be located within 70km of an existing casino. For any tender to be successful the new casino must also prove that it will benefit tourism in the area where it is located.
Related Stories