By
Phil
- 20 April 2017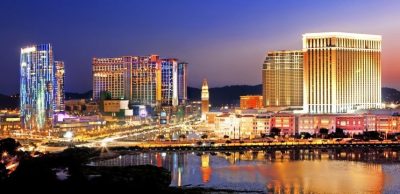 Fitch Ratings believes that Macau's gaming market will grow by 12 per cent in 2017. Year-to-date growth through March has been 13 per cent, with February growing 18 per cent on a year-over-year (YoY) basis.
Fitch's 2017 forecast assumes low single-digit range month-over-month sequential growth for the balance of the year compared to four per cent average sequential growth since July 2016.
Alex Bumazhny, Senior Director of Corporate Finance at Fitch, said: "The forecasted growth rate for Macau gaming takes into account tougher year-over-year comparisons in the second-half of 2017 and the possibility that the tightening monetary policy and increased real estate restrictions may slow economic growth on the mainland. We expect about equal contribution from VIP and mass market revenues toward achieving Fitch's 12 per cent growth forecast. VIP growth has been exceeding Fitch's expectations, growing 17 per cent YoY in first-quarter 2017. Stronger economic indicators on the mainland, players getting acclimated to China's corruption crackdown initiatives and China's authorities heightened crackdown on casino marketing by foreign companies (so far those based outside Macau) could possibly attribute to VIP outperformance."
"The VIP gross gaming revenue (GGR) currently has a level similar level to that of 2010; therefore, there is a good amount of headroom for growth permitting regulatory and other conditions. Economic conditions should remain accommodative. Fitch expects fixed investments in China, an important driver for VIP gaming, to grow 4.3 per cent in 2017, down from 5.7 per cent in 2016. Given the opaque nature of the VIP segment (56% of GGR in 1Q17), forecasting Macau GGR with a fair amount of certainty is difficult; therefore, we remain cautious," he added.
The mass market will be driven by healthy consumer spending, for which Fitch forecasts 7.5 per cent growth in 2017, and increasing room capacity, which encourages longer average length of stay.
Mr. Bumazhny added: "Longer term, we believe mass market gaming remains underpenetrated in the Asia-Pacific region. Despite being delayed, pending infrastructure projects, such as the bridge to Hong Kong, a permanent Taipa ferry terminal, a rail link to Zhuhai airport and intracity light rail, should make Macau more accessible. Based on fourth-quarter 2016 results, new casino openings on Cotai are performing largely in line with Fitch's expectations, producing roughly $100m to 200m of annualized incremental EBITDA for Wynn Resorts and Las Vegas Sands, after accounting for cannibalization at the existing properties. Fitch expects the Cotai investments' incremental benefits to improve throughout 2017 as the market improves and, in Wynn's case, the light rail and MGM Cotai construction winds down."