By
Phil
- 6 June 2016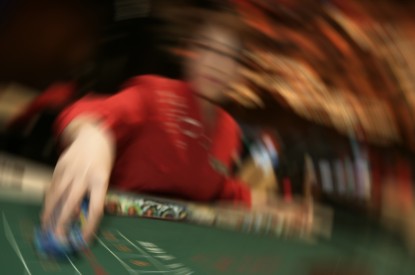 The Macau government wants to encourage casinos to promote local workers into management positions by tightening its visa policy on ex-pats and the issue of so-called 'blue cards'.
The Human Resources Office of Macau confirmed it can refuse requests for renewals of foreign casino executives' working visas if 'local workers hat can fulfil the necessary conditions to perform managerial roles.'
The office said: "In assessing requests by the six casino operators – and bearing in mind that these have been in activity for several years – we consider these firms already present enough conditions to promote local workers."
Brokerage firm Sanford Bernstein added: ""Blue card renewal applications for management level (i.e., managers, senior managers, directors, executive directors, etc.) are becoming more difficult. Several senior managers at various operators have noted this difficulty as the Macau government is pushing for more locals to be promoted into managerial roles. The worry with respect to this issue is less about cost escalations (which we see as having been moderate), but with respect to quality and experience of managers."
Macau locals already make up over 80 per cent of all manager-and-higher employment positions, as well as 96 per cent of all casino-specific employees.
It is illegal in Macau for foreign workers to be employed as croupiers.