By
Phil
- 18 January 2018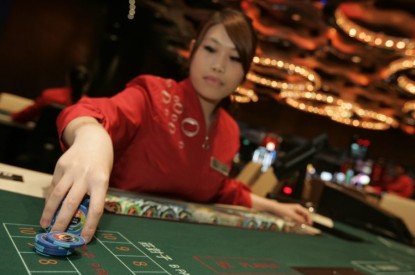 Mass gaming revenues surged unexpectedly during Macau's fourth quarter, increasing by 17.1 per cent to reach MOP$31.7bn (US$3.9bn).
Growth in non-VIP baccarat was the main driver with an 18.6 per cent jump from last year's figures. Overall GGR increased by 19.8 per cent for the quarter hitting the MOP$72.6bn.
Mass growth still didn't match that of VIP which despite seeing revenue growth of 21.9 per cent reaching US$5bn but still falling short of analyst predictions of 30 per cent.
Union Gaming's analyst Grant Govertsen said: "There has been a clear resurgence in the lower tiers of mass market as we've witnessed a significant uptick in low-end patrons (e.g. the Hong Kong ferry terminal has been bursting at the seams more recently). If there happens to be no positive adjustment to get to a real mass market growth rate due to reclassification we are still thrilled to see mass market staging a comeback, even at the expense of a deceleration in the rate of growth in VIP.
He added: "While we are not yet ready to adjust our 2018 expectations for a potentially-better-than-expected mass market story we are biased to the upside as we think about what 2018 could ultimately look like relative to our initial expectations of -10 per cent mass market growth this year.
"This strength in mass in particular suggests there is still upside as we think about valuations of the Macau names given the resulting positive flow-through from strength in mass GGR."
"Clearly there remains some fluff in the market given that not all tables allocated are being operated,' he explained. "This is good news as we think about the need for potential table allocations between now and the end of the table cap (in 2022). At this point it feels like the table cap should not be a material issue for most (but not all) operators over the near and medium terms."