By
Phil
- 4 January 2023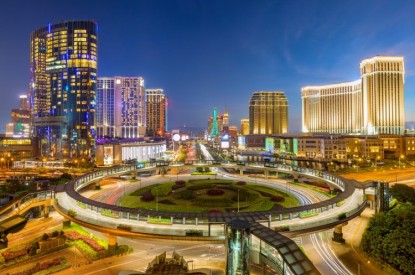 Macau's casino sector generated the lowest amount in a 20 year history of recorded revenues in 2022 with analysts highlighting the Chinese government's zero-tolerance on COVID as well travel restrictions, and regional lockdowns as contributing factors in the decline.
Macau's Gaming Inspection and Coordination Bureau has confirmed that gaming revenues for the full year declined by 51 per cent year-on-year to 42.2bn patacas (US5.3bn) and down 85.6 per cent from 2019 pre-pandemic figures.
In December GGR fell by 56 per cent year-over-year in December to 3.48bn patacas ($433m) to fall short of analysts' estimates of a 57 per cent drop. December's revenue was up 16 per cent from November's revenue with footfall up. The December total was also down 84.8 per cent from 2019's December revenue and marked ten consecutive months of year-on-year declines.
With travel restrictions now lifted, analysts are confident that 2023 will see an increase in GGR with Macau ceasing the need for quarantine for overseas arrivals and visitation from mainland China expected to bounce back.
J.P. Morgan analyst Joseph Greff said: "We think there is more room for recovery, particularly within Mass GGR in 2023 when we think GGR can approximate 60 per cent of 2019 levels and improving further in 2024 to 90 per cent of 2019 levels."