By
Phil
- 2 November 2017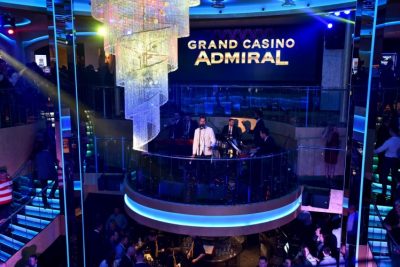 Crane Payment Innovations (CPI), a Crane Co. Company, is proud to announce that Grand Casino Admiral Zagreb in Croatia specified the SC Advance banknote validator and EASITRAX cashbox system for its October 2017 opening. This is the third casino from Novomatic Croatia to open in the country.
"We are well aware of how beneficial it is to use SC Advance and EASITRAX together, so our decision to open with these products was very easily made," said Dennis Böttcher, technical assistant to the Board of Directors at Grand Casino Admiral Zagreb.
SC Advance, when coupled with EASITRAX, creates a powerful cash management solution that enables newfound operational efficiencies from the slot floor all the way to the soft count room and back offices. By gathering data directly from the note acceptor and then generating reports through its intuitive web portal, EASITRAX provides the critical insight needed to streamline the drop process, facilitate asset evaluations, optimize asset performance and improve maintenance programs. It utilizes RFID technology to automate asset tracking so cashboxes no longer need to be assigned to specific slot machines, and each machine no longer needs a second cashbox. As a result, operators can reduce valuable drop time by up to 40% and, accordingly, earn a return on investment in less than one year.
"EASITRAX allows us to control our cash management processes in a way that no other product can," said Böttcher, "and CPI gave us an excellent demonstration of how it can help maximize the value we receive from SC Advance. We can't imagine having gone any other way but with CPI."
Anette Jauch, CPI sales director – EMEA Gaming, said: "We are very proud of this win. At a global level, it is clear that the management team at Novomatic know how important it is to choose the right banknote validator. Specifying SC Advance opens the door for players to physically experience the positive difference the SC Advance makes at the slot machine – and EASITRAX only adds to the returns operators get from that. Novomatic Croatia has set an excellent example for other casinos in the Balkans, and we look forward to supporting the continued growth of the Gaming industry within that region."