By
Phil
- 18 November 2019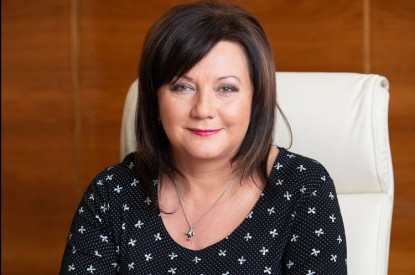 Although happy with the effects of legislation launched in 2017, Czech Finance Minister Alena Schillerová has confirmed that an exclusion registry will be launched next year looking to block players both voluntarily and involuntarily.
The involuntarily aspect will be applied to people on welfare, people who are bankrupt and people who have received treatment for gambling addiction.
Ms Schillerová explained that the ministry was 'making progress' in developing an exclusion registry and would 'publish technical documentation at the beginning of this year' with testing to start after the new year with the registry operational in mid-2020.
Ms Schillerová revealed that in the first month following the 2017 law coming into effect, 90 per cent of illegal online gambling had been removed from the Czech market with a total of 121 websites blocked and fines totalling CZK615.1m imposed.
National drug policy coordinator Jarmila Vedralová revealed that more than 45 per cent of all gambling money is deposited online with online sports betting being the biggest problem. She singled out young men as being 'particularly at risk of problem gambling in the online environment.'
The Ministry of Finance has already confirmed tax increases as part of the 2020 tax package. The Ministry of Finance disclosed draft amendments to tax laws for 2020, generally with a goal of increasing revenues.
Tax will go up from 23 per cent to 30 per cent of GGR on all gambling except gaming machines. This will see lotteries, live games and bingo operators pay tax at 30 per cent whilst fixed-odds betting will be taxed at 25 per cent.
As the highest taxed gambling sector at 35 per cent of revenue, slot machines would be exempt from the increase.
Lotteries, table gaming, bingo would be taxed at 30 per cent and fixed-odds betting would increase from 23 per cent to 25 per cent.
The Ministry said: "The proposed amendment to the gambling tax law divides the rate of gambling tax into three levels, according to the harmfulness of individual gambling in the same way as the government's draft Gambling Tax Act of 2015."
Politician Miroslav Kalousek slammed the increase for lotteries as 'disproportionate and unnecessary.'
Others such as Jan Bartošek believe that a higher tax rate might increase illegal gambling.
Caption: Czech Finance Minister Alena Schillerová