By
Phil
- 10 March 2014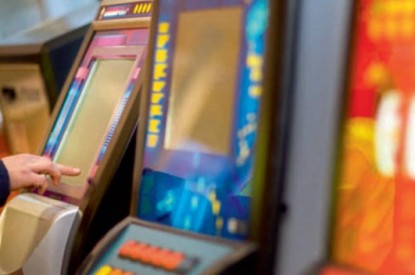 The Finnish Slot Machine Association's growth continued in 2013
with revenue up by 2.1 per cent for the year to €791.4m.
Growth was particularly strong in digital gaming with revenue surpassing €60m, growing by €10.6m or 21.5 per cent compared to the previous year. By the end of the year, RAY had 283,000 registered digital customers.
Managing Director Velipekka Nummikoski said: "We are pleased with our performance in 2013, which was also RAY's 75th anniversary year. The economic downturn took its toll on Finland over the entire year, so we are grateful that people still continued to play our games."
Revenue from slot machines, located on the premises of RAY's business partners increased by just one per cent but accounted for three-quarters of the total gaming revenue, earning €593.3m.
RAY's own arcades also fared well last year, with revenue increasing by 1.2 per cent, coming in at €96.1m. Despite numerous investments and changes, the profits from gaming arcades grew at almost the same rate as the revenue.
In the marketplace, the growth of domestic individual consumption ceased and even declined, which could be seen in some of RAY's distribution channels. As a result, the revenue from restaurant casino games and Casino Helsinki decreased compared to the previous year, by 2.8 per cent and three per cent respectively.
During the year, RAY invested in improving its customer service culture, which seems to have paid off. The development of the RAY Loyal Customer programme also continued.
Use of 2013 revenue
A total of €421.7m of RAY's revenues will be used in 2014 for health and social programmes.
"During such economically trying times, directing RAY's gaming revenue to health and social welfare organisations is more important than ever. We are especially proud of the Paikka auki funding programme, which we established last year. The programme is already helping a number of young people find employment this year. Finland's Slot Machine Association is already a significant employer of young people in its own gaming operations," Mr. Nummikoski added.