By
Phil
- 27 February 2014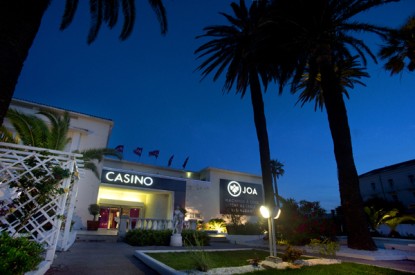 Two casinos operating in the Var in south western France have been told by the Administrative Court of Toulon that orders allowing their openings will need to be reauthorised.
JOA Casino and Viking Casino have both opened venues in La Seyne-sur-Mer Sanary, however local competitor Partouche has successfully argued that the necessary impact studies were not carried out prior of the award of the licences in March 2012. Seven casinos are currently in operation in the Var.
Fabrice Paire, CEO of Groupe Partouche, highlighted that the report brought forward by JOA was not independently sourced. In Partouche's independent impact report, the conclusion was that the group's existing casino in Bandol would lose a third of its income because of the two new casinos. Gaming revenues in the region have since been down by 4.5 per cent in 2013,
The public Rapporteur agreed recommending the cancellation of the projects citing the 'cumulative impact'
the openings in La Seyne and Sanary, would have on the nearby Partouche casino in Bandol.
However the casinos have been told they must obtain new concessions or be forced to close their doors by November 1 2014.
Dylan Peyras, Director of the temporary JOA casino, opened in July 2012 in La Seyne, said: "We are stunned. When there are several establishments, the market regulates. We have invested € 25m and have already begun work on the future casino, the foundations have been filled. If we close the temporary premises, 52 employees will be on the street, and 120 ultimately will lose their jobs. But at least this gives us a necessary period of time to reapply for permission to play in ministry. I hope that the ministry will decide within three to four months."
The Mayor of La Seyne Marc Vuillemot added: "We had a real concern, and we feared that the courts would annul the Ministerial Order with immediate effect but common sense prevailed. The judge has taken into account the economic context and granted a period which is more than enough for Joa to obtain another authorisation. I am hopeful that it this will be before November 1, so we can avoid stopping the activity of the casino."
Construction of the permanent JOA casino in Sablettes has ground to a halt. Mr. Peyras explained that there was no point continuing to invest €1m a month in its development until its future was secured.
Luc Le Borgne, Director of Casino Vikings, which is operating in the town of Sanary-sur-mer, commented: "We'll wait for the details of the judgment. If it is a problem, we will approach the Ministry of inside to simply regulate the authorisation order."
Fabrice Paire, the CEO of Groupe Partouche, was keen to highlight that this wasn't simple a grievance due to extra competition but of an over-saturated market. "We did not attack these casino projects casinos just because they were our competitors. The legislation provides that any opening of a casino must be decided in the light of an impact study that verifies that it does not jeopardize an institution located within a radius of 80 km. That provision was not taken into account by the Minister of the Interior at the time, Claude Gueant, before making a decision that would destroy the local equilibrium. Our impact study from an independent body showed that gross gaming in Bandol would be eroded by more than 30 per cent with the arrival of its competitors. And that's what happened. This report been brought to the attention of the Minister, but in vain. Nobody worries about the consequences in Bandol, where the casino has lost a third of its business with the opening of the casino Sablettes and where a restructuring plan was implemented (15 layoffs) to stay in operation."
Mr. Peyras said: "I am amazed that the casino Bandol used its monopoly position to get justice. The erosion of the casino business in Bandol is largely related to the lack of investment in recent years to modernise the facility and the games."