By
Phil
- 19 June 2013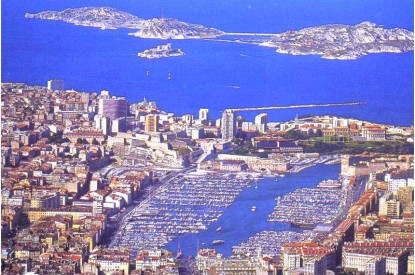 Marseille city council is set to vote on whether the creation of a casino on the city's waterfront would be beneficial for the municipality.
The Mayor's Secretary General Jean-Claude Gondard said that the development would be built on the harbour next to new Museum of Civilisation. He added that the casino could be up and running within four years and would be capable of generating €10m in gaming tax. The original concept of housing a gaming floor in the former headquarters of the National Society Corse Méditerranée has now been shelved.
Mr. Gondard said: "For a long time the mayor believed that Marseille was not suited for a casino establishment but now he has changed his mind. We regularly receive proposals. We even had a request from an operator wishing to install an art house cinema on this site. We are aiming for a large facility that could bring us €10m per year."
The council wants Marseille to attract more luxury yachting and cruise lines to its port and see a casino as being pivotal to this goal. "It is necessary to reinforce the continued development of the city by creating new spaces reclassified and made ​​public," Mr. Gondard added.
If the vote brings a positive outcome the council will then seek administrative approvals, including the most crucial one from the Ministry of the Interior before selecting an operator through the framework of a public service delegation.
The casino concept will face tough opposition though. Councillor Sophie Goy said:  "The opening of a casino in Marseille is a risky idea," she said. "Our city is one of the poorest cities in France, and it is often less easy to play. If we open a municipal casino in Marseille what will the social cost be? To then manage unpaid rent or eviction? No thank you! There are already several casinos in the metropolitan area in Carry, Cassis and Aix-en Provence, more than enough for Marseille, as well as tourists. As for the cruise, they often have a casino on board their ship.  Certainly, we need more money in the coffers of the city, but we cannot do this at any price. In a city like Marseille, the establishment of a casino is also open the door to money laundering. It is therefore in our moral responsibility as elected officials to strongly oppose this project."