By
Phil
- 30 January 2018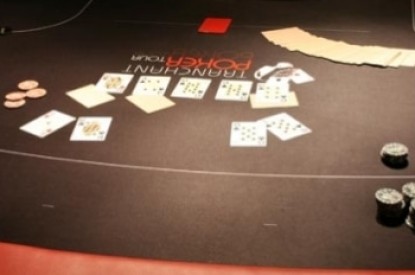 The French Advisory Committee on Circle and Casino Games (CCJCC) are examining two files to open a gaming club in Paris.
They are from a partnership between SCLMCE and the Tranchant Group and another between Imperial Club and Raineau Group.
SCLMCE will ask for 30 tables, although only 23 should be set up for opening, five of Punto Banco, 5 of Poker 21, three of Casino Stud Poker, three of Poker 3 cards, three of Texas Hold'em Poker, three of Ultimate Poker and finally one of Omaha Poker.
The Imperial Palace should begin with the 20 tables for which he requests authorization, 5 Punto Banco, 5 Texas Hold'em Poker, 5 Poker 21, 2 Stud Poker Casino, 2 Ultimate Poker, and 1 of three cards poker.
Once the opinion is given by the Advisory Committee, it will be up to the Minister of the Interior to sign off on the decision.
Partouche, Lucien Barrière and Joa, who will also participate in the experimental phase, should be on the agenda for the next meeting on March 6. This list is not exhaustive, however, and should be extended by some candidates. Do not forget either the Clichy-Montmartre Circle, the only survivor of Parisian gambling circles, which this year to move from associative status to that of a society.
The Ministry of the Interior has indicated that a dozen clubs will open in the capital. The most popular casino games of roulette and blackjack will still not be allowed. The gaming circles such as Wagram, Concorde and Aviation Club of France have disappeared in the wake of lawsuits over tax fraud and money laundering. Only the Clichy Montmartre gaming circle remains active. It now has a year to transform itself into a 'club.'