By
Phil
- 3 November 2017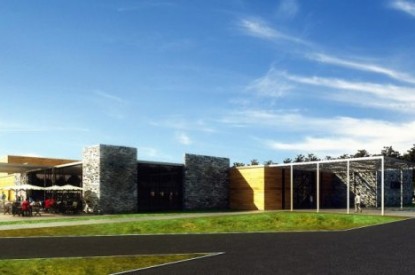 The mayor of Sanary sur Mer in the Var region of France, Ferdinand Bernhard, symbolically laid the first foundation stone for the future casino on September 13.
The future casino, which will be operated by Vikings Casinos, will be located on a plot of 15,000 m2, adjacent to Bois du Colombet. A road interchange, planned for 2019, will allow easy access from Toulon and Marseille. The works are expected to last one year with the opening scheduled for November 1, 2018.
The Vikings group wants to stand out from its competitors by choosing a rather sober and less marked "bling-bling" approach. For this reason the walk-in building, should blend in with the landscape. It will have a total floor area of 2,550 m2, of which 500 m2 for the games room, 560 m2 for a theater, 180 m2 for the piano bar and 229 m2 for the restaurant area, accommodating 96 people at the restaurant inside and 60 outside on the terrace.
The roof will be green and the walls will be stone. The wooden structures of the terraces and the forecourt will highlight the interior spaces and their extension to the outside. At the cultural level, the casino will host at least 35 events per year, including three national shows. Finally, within four to five years, the construction of a hotel is planned, for an estimated cost of €8.3m. The overall amount of the casino-hotel complex is €30m.
The Casino Director will be Stéphane Hourcastagnou.