By
Phil
- 30 January 2018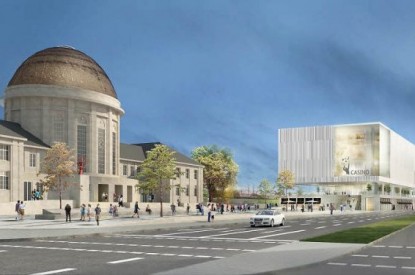 Politicians in Cologne are asking German operator Westspiel what its plans are for its as-of-yet undeveloped casino licence in the city.
The operator is believed to be looking for a new location for the planned casino following unforeseen problems with the subsoil. Westspiel is believed to have uncovered a subway shaft and an old Prussian fortification wall under the site.
Way back in 2013, Cologne was selected by the state government as the new home for the fifth Westspiel-Casino in North Rhine-Westphalia when it beat off competition from Münster, Dusseldorf, Neuss and Koenigswinter.
The aim was to build the biggest casino in Germany capable of attracting 400,000 visitors annually.
Westspiel even selected an architect in Franz-Josef Höing who won a competition to design the new casino at the Ottoplatz in Deutz in 2016. So far the operator has not even bought the plot of land from the city, which is eagerly awaiting the forecasted gaming tax of €5m a year through the future casino. Initially the plan was for the casino to open in 2016.
CDU party director Niklas Kienitz: "Westspiel should provide transparency and explain quickly whether it will continue with the casino at this point or not."
Westspiel said: "No final decision has been taken on the project in Ottoplatz so we can't submit anything to the committees for a vote."
The NRW Bank, one of the owners behind Westspiel, was cautious: "The planning is the responsibility of Westspiel. The supervisory boards of Westspiel are regularly informed about the status. Once the final planning is in place, it will be submitted to the committees for approval."
In 2015, Westspiel made a loss €8.5m followed by a loss of €2.9m in 2016.