By
Phil
- 10 October 2017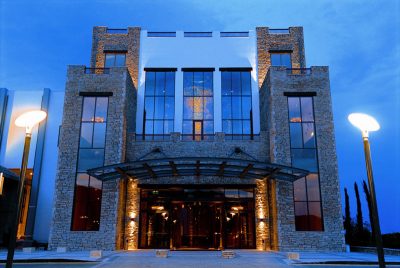 Greece's Economy Ministry has said that the government is looking at lowering casino tax to make the sector more inviting for foreign investors.
Following consultations with the gaming industry, the government is believed to be considering a mixed-rate tax system that would reduce tax on GGR from 37 per cent to 25 per cent.
The Greek casino market has fallen sharply since the economic recession from €3.18bn in 2008 to €1.57bn in 2015. The government has recently authorised permission to the owners of the casino licence at Mont Parnes to relocate from its mountain-top position as well as allowing plans for a new casino to go ahead at the former site of the Elliniko airport.
Local journalist Ilias Bellos said: "Greece has agreed to reform its casino legislation as a part of its bailout program, and this is interlinked with the licensing of the casino at Elliniko. It is this reform prospect that has brought a series of foreign groups from the international entertainment industry to government offices (and to the consortium that is trying to develop the Elliniko plot."
"Despite the original impression that state revenues would decrease, experts have explained that turnover, permits issued and investments will grow as the new regulations will further strengthen activity in the sector," he added. "People familiar with the planned move of the Parnitha casino closer to Athens (but still outside the city), speak of a development in a new area and an investment worth €150m. The Elliniko casino will generate even more, if it does finally go through."
The finance ministry recently asked Grant Thornton, a consulting firm, to analyse the existing casino sector and suggest proposals to reinvent the industry in Greece, which currently boasts nine licensees.
As well as the suggestion of lower tax it concluded that Mykonos, Santorini and Crete would be ideal hosts for new casinos. The report also suggested that the government should tier taxation and make table games more viable by reducing tax.
Related Stories