By
Phil
- 15 October 2015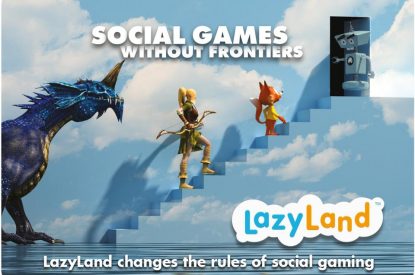 LazyLand announces the new strategic launch of its games into Yahoo Games Network this month.
The social gaming company has already published successfully its' social casino games and will move on adding puzzle and card game titles.
Yahoo! platform is a significant add to LazyLand network of worldwide publishers and a strategic channel for penetrating the US high profitable market. More than 30k players have registered into the games, in the first days of launch while higher volumes are expected, as, more and more titles are gradually added.
The aforementioned strategic launch is part of a global growth strategy. The company is focused on daily/casual titles and has been releasing new projects every three to four months on average for the last 3 years. Until the end of 2015, two more titles are to be released and added to the company's game portfolio.
LazyLand, a social gaming company, is currently operating in Europe, Russia, Mexico, Brazil and the United States. The company has published 14 social titles from different games genres such as board, dice, cards, sports, social casino, match3 / puzzle games etc. Players can enjoy their favourite LazyLand games on platforms such as Facebook, Android, iOS and Amazon Kindle. Apart from developing and publishing games, LazyLand also owns and operates zoo.gr, the biggest social gaming network in Greece.