By
Phil
- 1 September 2014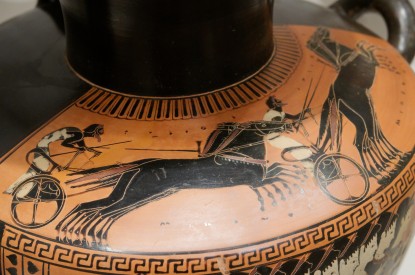 Greek gambling operator OPAP is partnering with a British fund manager Global Family Partners as it looks to win the Greek horse race betting licence.
A 20-year licence to take bets on horse races as part of a privatisation plan agreed with Athens' international lenders is up for grabs. Horseracing is currently operated by ODIE, who reported a net loss of €23.4m in 2012.
Privatisation agency HRADF scuppered a deal with sole bidder Intralot claiming it was not satisfactory and that the bidding process would be now start again from scratch.
OPAP's bid will total €40m ($52.7m), representing a much improved bid than the 5.2m offered by Intralot.
OPAP already owns the sole licence in lotteries and sports betting in Greece where it has around 5,000 betting shops.
OPAP's second quarter were better than analysts expected with earnings before interest, tax, depreciation and amortisation (EBITDA) increasing by 50 per cent to €68.6m. However a tax bill of €21.6m saw net profit fall by 44.5 per cent to €15.7m.
OPAP Invehas also recently completed a deal to buy a 90 per cent stake in Payzone Hellas, a company that operates the largest network of payment terminals in Greece for €7.75m.
Payzone Hellas' portfolio boasts over 11,000 POS terminals which will be used for adding credit to OPAP gambling cards for online betting. The deal is expected to help OPAP lessen its dependence on traditional betting outlets and offer better access to its mobile phone network.