By
Phil
- 19 January 2015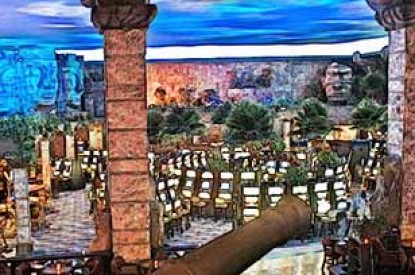 Elite Data Services is in negotiations with three separate resort properties on Roatán, the largest of the Bay Islands of Honduras, with regards to where should host its casino licence.
The group bought the only casino and gaming license on the island and now plans to team up with an existing resort to build the casino. New company Chief Executive Officer and Director Charles Rimlinger believes the tax revenue associated with the license will be around $2.45m per year with the license's annual gross to be worth $15.5m.
He said the company remained focused on continuing to run its business and was committed to executing its strategic priorities, including the planned advancement into the hospitality and gaming industry through its contracted acquisition of the only dual casino and gaming license on Roatan.
The company has recently had a complete restructure with Steven Frye steppeing down from his roles as a Company Officer and Director. Alon with the appointment of Charles Rimlinger as Chief Executive Officer and Director, Stephen Antol has come in as Chief Financial Officer, and Sarah Myers, currently serving the Company as Chief Operating Officer and Director as President of the Company.
Mr. Frye commented:"My appointment as an Officer and Board Member by the EDS Board was always with the agreed-upon intention to help guide the company through its formative phases in order to establish a solid foundation for EDS's future. However, my past business experiences have always been primarily equity market and not managerially oriented. Therefore, handing off the reins at the proper timing was always part of our broader plan. As the Company enters this exciting new era, it is integral that it is under the leadership of a CEO with international expertise and extensive managerial experience. I could not be more excited for the Company and it has truly been a pleasure serving both the company and its shareholders."
Mr. Rimlinger who has spent the majority of his professional career in marketing and development, serving as Director of International Development and Marketing for BendPack, Inc., a multinational manufacturing Company headquartered in California. Mr. Antol has over 36 years of diversified experience in the field of corporate finance and administration, serving as Chief Financial Officer for El Capitan Precious Metals, Inc., NOVAHEAD Inc., Lou Register Furniture, Gold and Minerals Company, Inc., and as Corporate Controller and Corporate Treasurer for Giant Industries Inc.
Mr. Rimlinger commented: "I am honored to take on the role of President and CEO during this important time for the company. EDS is a great business, and I look forward to working closely with the Board and the entire EDS management team as we build an even stronger future for the company."
"The Board, and all of us at EDS, are fully focused on continuing our recent expansions," stated Sarah Myers, President/COO of Elite Data Services. "We are addressing our challenges head-on and are confident that the actions underway will enable us to move the company forward with great success. EDS has a clear strategic direction in our vertical integration that we believe will create significant additional value for EDS shareholders. We are committed to ensuring that the Company fully capitalizes on these strengths, and we look forward to continuing our dialogue with shareholders as we execute on our plans."