By
Phil
- 23 January 2018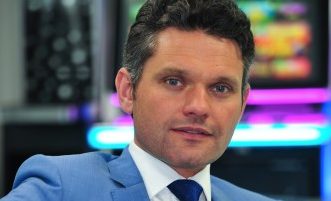 Matt Cole, Managing Director of Blueprint Gaming, says the foundations are in place for another strong year of product development for the slot provider.
"This time last year, we set the bar high to take Blueprint Gaming to the next level and maintain our position as one of the leading slot providers in the industry. As we enter 2018, we've achieved those ambitions with the launch of some of the best performing games on the market. This year will be no different, as we look to build on our success and take the next step forward in slot provision.
Perhaps one of the biggest highlights for us in 2017 was the launch of TED, the slot game based on the hugely popular Hollywood film of the same name. The 5×3 reel adventure follows the mischievous antics of TED, with the hilarious teddy bear causing trouble when randomly awakening from his slumber.
Although branded slots are much easier to appeal to a wider audience, the gameplay of TED has been fundamental to its success seen across our network of operators. Our design team has brought the game to life with captivating storylines, designed to keep players engaged for the long term.
An intriguing storyline is even more integral when developing our own non-branded content, as there's no well-known figure to lean on to initially attract players to the game. These multi-bonus games packed with features take players on a journey, becoming an effective retention tool as a result.
For instance, our popular title Paws of Fury takes the experience to a new level with five unique bonuses available for players to trigger. Whenever a feature win is achieved in the game, the player has the option to either collect the feature or gamble to try and win one of the other features in the game.
It's why these kinds of games have proven to be so popular in the UK, as well as across Europe where momentum is gathering at a pace. The level of depth these games offer is highly engaging, while production values are at an all-time high thanks to advancements in technology, which is offering a greater immersive experience and are appealing to a mass audience.
Heading into 2018 and ICE, much of our attention will be focused on pushing the boundaries once again, developing exciting new games for our existing partners and new clients.
We'll also be focusing on expanding the international footprint of Blueprint Gaming. Just recently, our games received certification to operate in the regulated markets of Denmark and Romania.
We're looking to build on this in 2018, as we look to enter both Spain and Italy, which are highly attractive territories for us. At ICE, delegates will be able to find out much more about our product offering and why our content is so appealing on the international stage."