By
Phil
- 16 July 2013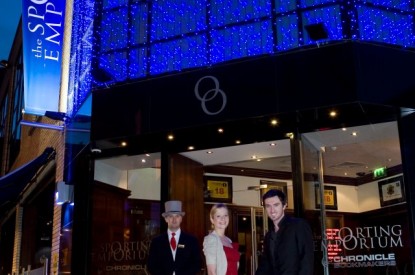 Ireland will not allow any casinos bigger than 15 tables to operate, let alone embrace the concept of a super casino in what some are already calling a missed opportunity.
Justice Minister Alan Shatter has now published draft new legislation which will allow for a maximum of 40 small casinos around the country all with the 15 table restriction and a slot quota of 25 machines.
The Gambling Control bill will also prohibit fixed odds betting terminals. Casinos will be able to serve alcohol during pub opening hours. There are currently 34 casinos in the country employing around 500 people.
Mr Shatter said that the bill would bring legal certainty to the gambling sector, which currently operates in the grey market of private members clubs and as such is largely unregulated.
Mr Shatter said: "I believe that this Bill will give Ireland a well regulated gambling system that will be recognised as such internationally. This legislation has the twin objective of effectively regulating the new and dynamic gambling sector that has emerged in recent years, while also providing the opportunity to introduce important new measures to protect vulnerable adults and young people. I expect the gambling sector to commit itself in a meaningful way to the concept and practice of socially responsible gambling. I will accept nothing less than high quality services and I will make sure that all operators pay their share for the development of services needed by people for whom gambling has become a problem."
A new state agency, the Office for Gambling Control, will be set up to license and regulate the sector.
The legislation will also see the development of a Social Gambling Fund.
The stipulations within the bill mean that the proposed super casino at Two Mile Borris in Tipperary will not be allowed. One of the backers of the 'Two Mile Vegas' project, Michael Lowry, criticised the bill as 'short-sighted and negative.'
"This is a missed opportunity to modernise our gaming law in line with European norms. The Minister's proposed legislative reform will fail to maximise the potential for the gaming sector and the benefit to the economy as a whole," Mr. Lowry said. "The cap on gaming machines and tables is so prohibitive as to make these proposed new casino licenses commercially non-viable."
He slammed that the level of activity that can be conducted in a casino under the terms of the bill is 'ridiculously low' and would have 'no appeal to the industry."
Lowry said that the promoter of the project, Richard Quirke, will engage in the consultation process in a bid to show that the proposals in the legislation are not workable for any casino.