By
Phil
- 22 January 2018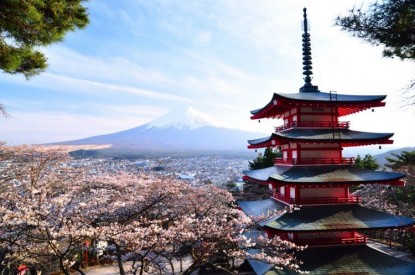 In the week the 2018 regular Diet session got back underway in Japan, two more blueprints for future Japanese Integrated Resort casinos have emerged.
The Wakayama prefectural in the Kansai region, on Honshū island, pictured, wants to develop an IR at Wakayama Marina City, an artificial resort island developed more than 20 years ago. The blueprint for the development was outlined by Ichiro Takase from the planning department and who leads the Wakayama IR Promotion Council.
Mr Takase said: "If we unite our leaders of government, industry, and academia, then we certainly will not fail to win the invitation race for an IR."
He added that a high-speed boat service would connect the Marina City IR directly with Kansai International Airport.
The governor of Wakayama Yoshinobu Nisaka added that the prefecture would only advance with its casino plans if government could ensure its local citizens were protected from problem gambling.
The Wakayama IR Promotion Council, established last September, believes it can attract enough of the roughly 6m foreign visitors who pass through Kansai airport to warrant having a casino business. It said that if Wakayama Marina City was awarded a casino license, construction would begin immediately.
The Wakayama Prefectural Government said: "There is weaker emphasis on resorts contributing to reviving a local economy or spurring local creativity. More than the size of the facilities, emphasis should be on their quality and ability to contribute to regional revitalisation."
Meanwhile in Hokkaido, an island located at the north end of Japan, near Russia, Japanese tourism company Kamori Kanko has signed a US$1.5bn deal with Chinese lottery service provider 500.com to bring a casino to Rusutsu village. The consortium also includes Sequoia Capital China, Vision Knight Capital, and SIG Asia Investments.
Rusutsu village has already been mentioned as a future IR host with Kamori Kanko and Niseko Alpine Developments announcing they wanted to build a hotel and casino. Kamori Kanko already runs a ski resort, golf courses and theme park in Rusutsu village.
Hokkaido has already had a host of potential bids put forward in Tomakomai city, Kitahiroshima city, and Kushiro city.
There has already been a six month gap in discussions by lawmakers but with the 2018 regular Diet session now underway, the introduction of Integrated Resort casinos one of the main legislative topics.
Casino operators had expressed their concern over on potential floor limitations which could be set at 15,000 square meters along with the barrier of an entry fee for local players.
Union Gaming analyst Grant Govertsen said: "The framework seems to become more restrictive by the day and when coupled with what are likely to be astronomical project costs, could result in some of the biggest operators sitting this one out.In other words, Japan is on the verge of one-upping the failed gaming expansions of Korea and Vietnam by moving forward with a gaming construct that 1) can't fulfil the number one stated goal of Japan's IR development – tourism growth – and 2) is so poorly designed that ROIs shrink to a level that makes participation on the part of the global IR developers much less likely."
Related Stories