By
Phil
- 6 November 2017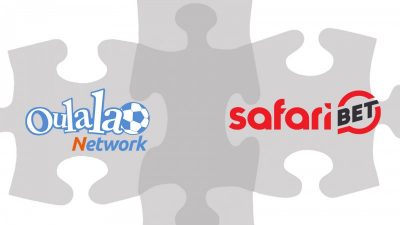 Following a deal with Marsbet, Daily Fantasy Sports B2B provider Oulala continues to expand its DFS network by striking a deal with Safaribet Kenya.
The official launch of a two-year agreement involving the integration with Oulala's Iframe and then API, is scheduled to go live early next year.
"We are very pleased that Safaribet has become a new member of our Daily Fantasy Football network," said Valery Bollier, Oulala's CEO. "While most iGaming operators have begun to acknowledge the growing need to offer new types of products in order to attract younger generations, Safaribet's team made a crucial step forward as they truly understand the benefits of offering our DFS product. We have actually come to the realization that convincing young operators to implement our approach is much easier, since they are less consumed by the "milk your customer/cow" route. Essentially, young operators from Africa, Asia and South America, as well as new entrants within the European market are far more eager to try out a new product and business model as they are still in the process of establishing and building up their brand and market."
Safaribet Kenya is one of the leading sports betting companies in East Africa, offering a wide array of games and socially innovative products. Since the company is now looking to break into the lucrative east African market, with a focus on Kenya, Oulala's product will initially be available on Safaribet Kenya (www.safaribet.co.ke).
According to the deal, the award-winning DFS game will complement their online sports betting services for all major sports including football, basketball, ice hockey, rugby and others.
"We are known as a vibrant, disruptive sports betting brand that likes to cut across barriers and drive social interactions, so offering daily fantasy football games fits perfectly into our vision of connecting with our customers on an emotional level," commented Imran Premji, CEO at Safaribet Kenya. "I think that with Oulala's platform we will further enhance our market position and really capitalise on the World Cup next year."
Oulala, whose deal with Marsbet is considered to be the first-ever agreement between a licensed B2B skill game operator and an iGaming company, is playing a key role in promoting the DFS sector in Africa, the biggest untapped market for the gaming industry. Benjamin Carlotti, Oulala's Managing Director, recently spoke about DFS in relation to expansion into African markets at the Gaming Africa conference in Johannesburg, South Africa, while Bollier will be explaining how DFS can complement existing iGaming offers at the BiG Africa Supershow (7 – 8 November) in the same city.