By
Phil
- 26 May 2017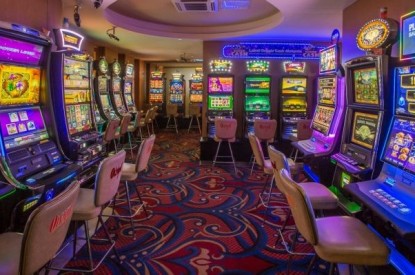 The Riga City Council in Latvia's capital has voted to prohibit all slot halls in the city's historic district, apart from those housed in four or five-star hotels.
The vote will see the 41 gaming venues shut down by the council and follows a Supreme Court ruling decision to approve the council's rejection of a new venue in the old district.
The ban affects seven slots halls owned by Estonian-based Olympic Entertainment Group.
Olympic CEO Madis Jääger said; "The city's legal department is preparing closing resolutions for each gambling hall in Riga's historical center. The Riga City Council will then have to vote on closing of each venue separately and gambling operators will then have five years to close its gambling operations in the said locations. The timing of when the City Council will consider and adopt decisions on casino closures is uncertain.
"In case of the most negative scenario the subsidiaries of OEG have to close not earlier than in June 2022 the seven slot casinos in Riga's historical center. OEG's flagship casino in Riga – Olympic Voodoo Casino – does not fall under the ban and in the long run the imposition of the ban rather has a positive impact on the revenues of Olympic Voodoo Casino."
The operator currently owns 54 venues across Latvia, generating GGR of €66.2m and operating profit of €24m in 2016.
Latvian Gaming Business Association advisor Arnis Verzemnieks believes the city's business district will see reduced footfall as a result of the ban and that it was impossible for operators in the region to make long-term investments due to the erratic regulatory environment.