Magazines
July 2012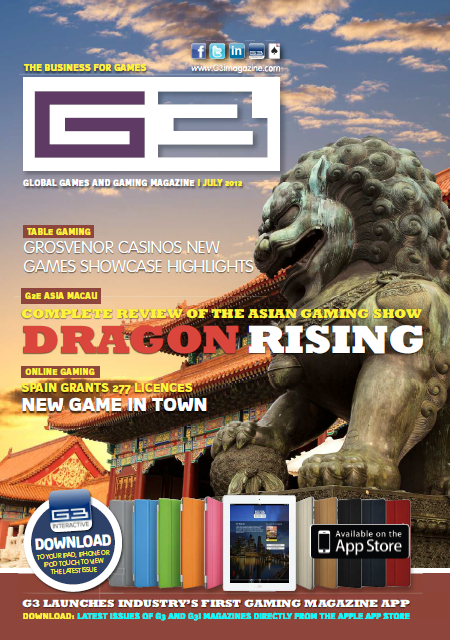 The boxing expression, to throw your hat into the ring, describes a protagonist's act of defiance to his antagonist.
It's first usage has been attributed to the 1805 issue of the 'Monthly Calendar of the Transactions of the Turf, the Chace, and every other Diversion Interesting to the Man of Pleasure, Enterprise and Spirit – a journal that believed in leaving little to the imagination.
The bid to create Europe's first Las Vegas-style mega-resort took an unexpected turn this month as Spanish operator Cirsa threw its domestic head-wear in the general
Catalonian direction.
Recent Back Issues