Magazines
June 2012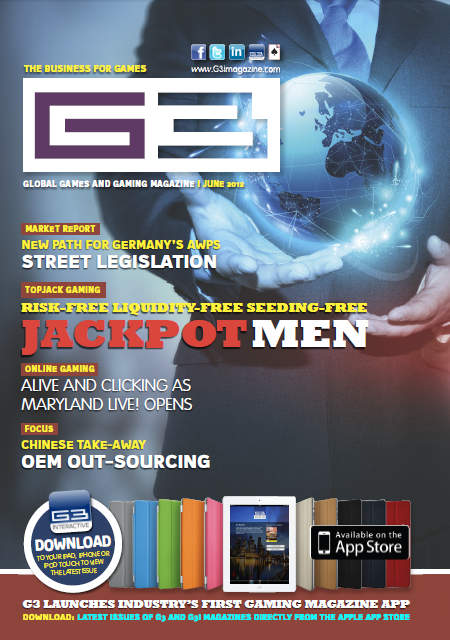 Years spent calling for China to recognise international patents appears to have borne fruit, though not as originally intended.
In 15 years of attending gaming trade shows, the events that unfolded at G2E Asia rank as a unique experience.
Macau-based LT Game's patent action against companies exhibiting live multi-player products at G2E Asia was bizarre. Court injunctions, patent claims, customs officials, judges and show organisers bounced back-and-forth between stands at the Macau show, following LT Game's claim that it has patented 'Live Multiple Games System' and its Paradise Jackpot System (Baccarat Side-Bet Progressive Jackpot). Both apparently have been patented in Macau, US and PCT (Patent Cooperation Treaty) countries.
Recent Back Issues