Magazines
November 2012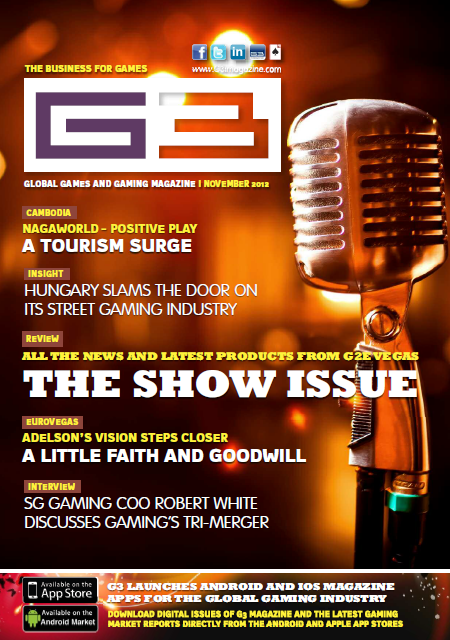 Following the glitz and glamour of Las Vegas with a European event is always a welcome balance and the Rome ENADA show, which has been a hotbed of VLT, street and iGaming activity is the perfect accompaniment to the casino focused products at G2E.
The full report on ENADA will follow next month as we cover G2E in detail in this issue, but one of the exhibition stands in Rome really stood out from rest.
Passing the Protect booth at ENADA, which claimed 'Ladri in Fuga!
Recent Back Issues