By
Phil
- 30 April 2014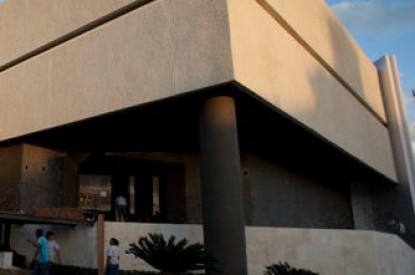 Members of the Interior Ministry in Mexico (SEGOB) have closed down six casinos in six states during a major operation against local gaming company Entretenimiento De Mexico (EMEX).
The closures include the Playboy Casino Club in the city of Cancún in the state of Quintana Roo. Located in the hotel district, it opened in a blaze of publicity in December 2010 with a guest appearance from Carmen Electra. It was closed with the aid of 50 police officials while members of SEBOB placed seals on all exits and entrances.
It was owned and operated under license by EMEX via the Palmas group, under the control of so called 'Tsar of Casinos' José Rojas Cardona. Earlier this month Mexico's gaming regulatory body SEGOB revoked the federal permit that had allowed the company to operate up to 50 gaming centres in the country. The company was first issued a gaming permit during the administration of President Vicente Fox in 2005. Its licence was valid until May 24, 2030.
Accompanied by law enforcement officers the operation was carried out simultaneously beginning at 2 p.m last Thursday in the states of Quintana Roo, Puebla, Nuevo León, Morelos, Tabasco and Aguascalientes. The casino " Kash" in Puebla was closed in the commercial district with 15 police officers who accompanied two members of the gaming regulatory body to close down the establishment and seal the establishment off while in Monterrey in the state of Nuevo León the "Palmas Cumbres" the "Palmas Miravalle" and the "Palmas Plaza Sun Mall" were all closed down. A number of similar raids were carried out nationwide with staff having to be escorted off the premises in some cases.
The administrative process against the company was launched last year under case number AJP/0126/13-XI and the decision was officially announced earlier this month despite several attempts by the company to block the action.
Although the company was authorised to run 50 gaming centres which included sports betting shops and slot parlours (in Mexico many slot parlours also house sports betting shops) the company only ran 25 gaming centres in all when the court made its decision.
SEGOB's actions are part of a more thorough investigation into licences many of which were first granted in 2005 after SEGOB confirmed that licences handed out under previous administrations were incomplete and in a state of disorder.