By
Phil
- 24 May 2016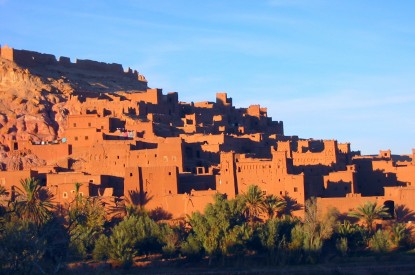 Maroc Telecom, one of the largest Internet service providers in Morocco, has blocked access to Steam and many online games last week.
Maroc Telecom is seen as tightening its existing ban on VoIP (voice over IP) traffic.
Last January, Morocco's largest ISPs – including Maroc Telecom – followed to orders from the country's telecommunications regulatory agency to block some free VoIP services, such as Skype and WhatsApp, saying they were operating without the proper licenses.
Last week Maroc Telecom added other free online VoIP services to the "banned" list, including games like Dota 2 and Paladins.
VPN, which stands for Virtual Private Network, links user's computer to a server in a country of their choice via encrypted tunnel – for example, a person can appear to be in the U.S., while they actually are in Morocco, and vice versa, simply by choosing a different VPN server location. A VPN service like NordVPN would allow you to substitute your current IP address with the IP address of Sweden, for example, so you can connect to any gaming site in Morocco as if you were in the U.S. or any country of your choice.
A VPN encrypts your data through a secure tunnel before accessing the Internet – this protects any sensitive information about your location by hiding your IP address.
NordVPN does not keep any logs and uses very powerful encryption to route its users' online data. This way users can protect themselves from data tracking or cyber attacks and maintain their anonymity on the internet whether they're using a PC, laptop, smartphone, tablet, gaming consoles or any other device that requires an internet connection.