By
Phil
- 17 July 2013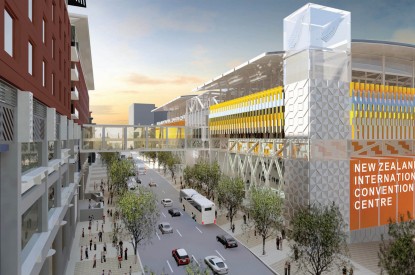 Forecasts by the New Zealand Health Ministry claim that New Zealanders will gamble more over the next few years with casino spend set to grow by 2.3 per cent by 2016.
Substantial increases in SkyCity's gaming offer in Auckland where it is being offered more slots and table games in exchange for building a new convention centre in the city are seen as being key to the predicted increase.
SkyCity will spend NZ$363.5m to build the conference centre and will be granted 230 extra slots to its existing 1,647 along with 40 new tables, bringing the table total to 150 as well as up to 240 multi-players. The deal will increase country-wide slots by 8.2 per cent and tables by 20 per cent.
The study also forecasts that sports betting through the Totalisator Agency Board will grow by 6.6 per cent by 2016 whilst spend on lottery games will grow by eight per cent.
The study forecasts that spend on machine games in pubs and clubs, the largest sector of the gambling market, will fall slightly over the next three years from US$854m in 2012 to US$849m in 2016.
As part of the deal, SkyCity will introduce new problem gambling-prevention measures with better methods of identifying potential problem gamblers, voluntary pre-commitment systems to limit spend or play time and doubling the number of host responsibility specialists.
SkyCity originally asked for a lot more in exchange for the building of the convention centre including lowering the age of gambling consent to 18, lower rates of taxation and the approval of internet gambling.
In response to the publication of various documents relating to the deal, Green Party co-leader Metiria Turei, said: "Documents released by MBIE today show that SkyCity had the National Government over a barrel from the start because of its decision to rule out other tenders. The National Government put all its negotiating eggs in one basket, SkyCity knew that and squeezed them for every possible advantage they could gain. They called the shots and maximised every opportunity. SkyCity were far better negotiators and knew how to drag out the process to extract every possible win."
MPs voted in favour of the SkyCity bill in Parliament, with the legislation passing 61 votes to 59. The bill must now go before a select committee and then in front of Parliament later in 2013 for its second reading.
Currently in New Zealand, there are 2,800 gaming machines and 200 gaming tables, with more than 1,600 machines and more than 100 tables at SkyCity Auckland.