By
Phil
- 15 August 2014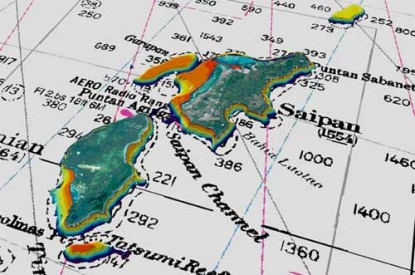 Imperial Pacific International, an investor in one of Macau's biggest junket operators, has announced it will develop a US$3.14bn casino resort in the western Pacific island of Saipan.
Imperial Pacific, a financial contributor to the Hengsheng Group, confirmed it had been issued with a 25-year casino licence by the government of the Commonwealth of the Northern Mariana Islands, paving the way for the first large scale integrated resort on Saipan. It is now looking to acquire land on which to develop the property.
The move follows a growing trend for junket operators to move into full operations due to a lessening of margins paid from VIP play to the junket operators.
A spokesperson stated: "Imperial Pacific International estimates that the total costs of these proposal requirements are approximately US$3.14bn nevertheless, IPI shall review from time to time the business environment and market circumstances and may develop integrated resort beyond the proposal requirements. We are actively looking for quality land on the island of Saipan for the development of an integrated resort as well as engaging a team of specialists in the relevant fields, including construction planning, design and operational management, to develop and devise the concrete implementation schedules."
Imperial Pacific added that the 25-year Saipan licence had an option for renewal for a further 15 years and would include the construction of 2,004 hotel rooms and 17,000sq. m. of gaming floor. The licence fee for the first year is US$15m although this will changed every five years to account for changes in inflation.