By
Phil
- 18 August 2023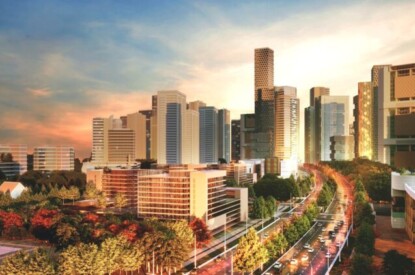 Dowinn Group, a Philippines junket operator, has been confirmed as the South Korean entity to partner Vertex Entertainment and Resort Corp. in building and operating two casinos in Las Piñas, in Metro Manila's south.
Vertex Entertainment and Resort Corp. is owned by Filipino businessman Manuel Villar Jr., the richest man in the Philippines. The projects will be developed by Prime Asset Ventures, a private investment company led by Villar's son Manuel Paolo.
According to Philippine newspaper BusinessMirror, the first casino will be developed at the Vista Mall Global South shopping centre at the boundary of Parañaque and Las Piñas,close to the Ninoy Aquino International Airport. Another will be developed at Villar City in a huge project that will include 'casinos, hotels, theme parks as well as various other exciting components which will make this new project an iconic integrated resort within Metro Manila.'
The first casino will have a hotel and two floors dedicated to high-rollers and VIPs. At 80-hectares, it will be bigger than any of the casinos at the PAGCOR Entertainment City in Parañaque.
Meanwhile, Mr. Villar explained that the satellite casino in Villar City will be even bigger.
Mr. Villar said: "This is going to be a work of a lifetime – even beyond my lifetime – because of its sheer size. I won't be able to see it through its full completion, but it would be a proud moment for all of us here now to say that we are the pioneers of Villar City."
"We will open the Brittany Hotel here, hopefully by December this year. We will also build a golf course nearby, a church, a coliseum where local and foreign artists can perform concerts, as well as a casino. And that's just one portion of Villar City. We have a lot more ambitious plans in the pipeline that will benefit the Filipino people."
"At 3,500 hectares, Villar City will be about 10 times as big as Bonifacio Global City, indicating its sheer magnitude not only in terms of the number of homes, offices and complexes that will be built within this vast community, but also with respect to its potential contribution to job generation and economic development,"" the group said." he added.
Villar City will also boast a theme park which Villar plans to integrate with the mall.
Aside from its VIP Clubs, Dowinn Group also runs its own casino in Rizal Park and will be unveiling another at Manila's Heritage Hotel later this year. DOWINN GROUP has been operating in the Philippines for over a decade, during which it has expanded from Junkets, Casino Operations and progressively venturing into Integrated Resorts. Aside from gaming operations, DOWINN GROUP has also numerous Food and Beverage and Entertainment businesses. The company had already operated Junkets in Macau and Korea prior to entering into the Philippines market in 2013 with Midas Hotel and Casino. It has since expanded to other major Integrated Resorts in Metro Manila, including City of Dreams, Solaire Resort and Casino, Okada Manila, and ventured into nearby provinces such as Clark Pampanga with D'Heights Hotel and Casino. DOWINN GROUP has more than 15 years of experience in the gaming industry with a large database of players, particularly in the Korean and Southeast Asian regions. The company is rapidly expanding with main focus on the Philippines as the company firmly believes Philippines will be the country that will be the epicenter of gaming in Asia for the next decade and beyond.