By
Phil
- 19 February 2019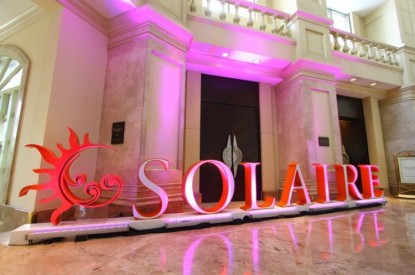 Despite a recent hat-trick of new casino proposals grabbing the headlines in the Philippines, President Rodrigo Duterte has still not announced any policy changes regarding new casinos on a declared January 2018 Moratorium.
The President;s spokesperson Salvador S. Panelo said: "Until such time as he makes a formal statement on the matter, I think whatever his former position was, subsists."
PAGCOR, the country's regulator, wants the ban on new casinos lifted. Its boss Andrea Domingo, wants the ban partially lifted so that each new project could be analysed on its individual merits to create a ;sunrise; industry.
She wants a meeting with the President. Mr Panelo said though: "I have not heard of any such meeting. I have no info."
The New Year has so far seen PH Resorts Group Holdings, the leisure and gaming unit of Davao-based businessman Dennis Uy, say it will invest $1bn to build two casinos in the Philippines; one on Mactan Island in Cebu and the other in Clark Freeport Zone.
Bloomberry, meanwhile, has had a ten year loan approved for $767m to pay for the build of its Solaire-branded casino resort in Quezon City.
The loan has been granted to two subsidiaries of Bloomberry: Sureste Properties Inc. and Bloomberry Resorts and Hotels. It will fund the 'design, construction, and development of an integrated hotel and gaming resort' at Vertis North Complex in Quezon City, Metro Manila.
The aim is to start the build this year and open the casino in 2021 or 2022.