Street Signs Point in the Wrong Direction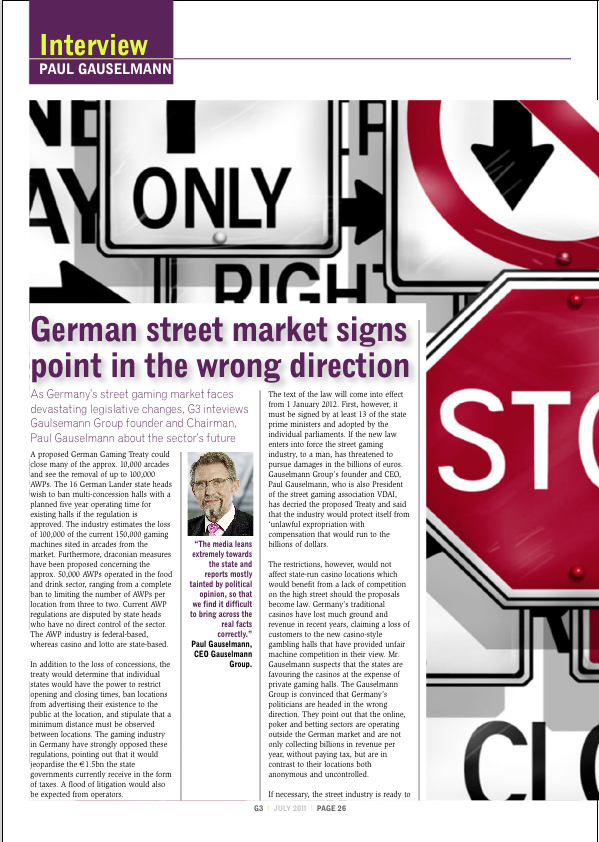 A proposed German Gaming Treaty could close many of the approx. 10,000 arcades and see the removal of up to 100,000 AWPs.
The 16 German Lander state heads wish to ban multi-concession halls with a planned five year operating time for existing halls if the regulation is approved.
Recent Reports