The Fairytale and the Nightmare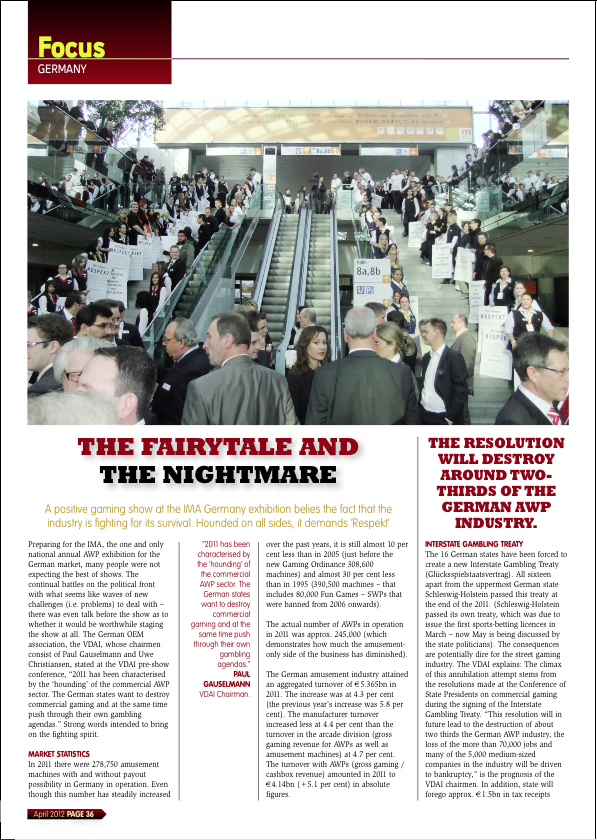 Preparing for the IMA, the one and only national annual AWP exhibition for the German market, many people were not expecting the best of shows.
The continual battles on the political front with what seems like waves of new challenges (i.e. problems) to deal with – there was even talk before the show as to whether it would be worthwhile staging the show at all.
Recent Reports