By
Phil
- 2 November 2017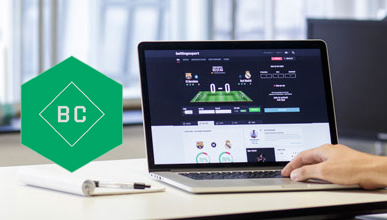 Better Collective has entered the Romanian market by obtaining a Romanian affiliate licence and acquiring PariuriX.
The newly-regulated market in Romania has been showing great growth and an increase in the betting market. With Better Collective's long-term acquisition strategy laying focus on expansion into regulated markets, the current success of the Romanian market made it natural for them to act, and has led to them obtaining a Romanian affiliate license. With the expansion into the desired market, they found the perfect opportunity for entry through the acquisition of PariuriX.
Founded in 2006, PariuriX has quickly grown to be a market leader and household brand name within the industry. Predominantly focusing on sports betting, PariuriX has grown to become the biggest iGaming community in Romania. By developing a strong community of professional and amateur tipsters, PariuriX's founder and owner, Marius Cădar, has been able build a trustworthy brand that has established a position as the leading affiliate site in the market.
The level of trust associated with the brand was one of the main points that brought PariuriX to the attention of Better Collective. Better Collective has been very active, yet selective, in their aggressive ongoing M&A strategy. With PariuriX's brand values aligning strongly with Better Collective's own principles, as well as serving as a new market complement to their own product bettingexpert.com, the acquisition proves to be a mutually beneficial transaction that allows for growth on both sides.
Michal Kopec, Head of M&A at Better Collective: "With the acquisition of PariuriX, Better Collective immediately becomes a leading sports betting affiliate in Romania. Adding another regulated market to the portfolio of the company is an important strategic step.
"We are very happy that we are taking over a well-established and recognized brand. The previous owner, Marius Cădar, has done a great job in developing PariuriX, and Better Collective will now use all available resources to drive this product and brand forward."
Marius Cădar, Owner & Founder of PariuriX: "I started PariuriX more than 10 years ago as I wanted to build a community of professional punters that would work together to choose the best bets we can place daily. Over the years we managed to create a team of knowledgeable tipsters with a strong reputation. We now have an intricate knowledge base, which includes posts about betting, casino, and poker. Our forum offers the best support for punters.
"I'm proud of all the things we managed to achieve and I am happy to hand the baton over to Better Collective. I trust that they can grow the platform even further, while still maintaining it's core values."