By
Phil
- 12 August 2013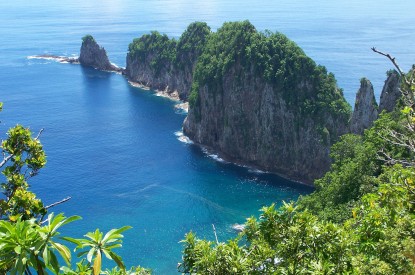 A licensed and approved casino project could be up for grabs in Samoa following the Samoa Gambling Control Authority's confirmation that it has ceased negations with the Chinese Exhibitions Tourism Group, who had won a tender to build a 500-room hotel casino.
The Samoa Gambling Authority said it will take some time to consider whether to ask for new expressions of interest after it withdrew the casino licence following reports that ETG chairman, Deng Hong, had been detained follow accusations of corruption in land deals by Communist Party officials.
The licence issued to Beach Resort Samoa Limited, remains unaffected with the casino currently under construction with work due to be completed by the end of 2013.
Robbie Kearney, Chief Executive of the Samoa Gambling Authority, said: "The exhibition tourism group were unable to furnish us with matters that are required to finalise the casino licence and there's no certainty about when the matters affecting Mr Hong are going to be finalised. So to curtail the passage of time, it was decided by the GCA board that the licence that had been under negotiation, those negotiations have now come to an end. The GCSA board will, over the next couple of months, give consideration to what they're going to do. The GSA board will need to give consideration as to whether we go back to market for the second licence, or whether we just continue on with one licence."