By
Phil
- 16 April 2014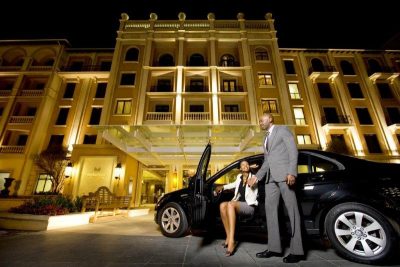 The ownership structure of South African operator Tsogo Sun could be about to change with shareholder SABMiller mulling over a sale of its 40 per cent stake which is valued at over $1bn.
The brewer, who is listed on the London Stock Exchange confirmed it was reviewing its options. "There can be no certainty that the review will result in SABMiller taking any action," it explained.
Tsogo stated: "Tsogo Sun refers to the statement made by SABMiller in its trading statement released on the Stock Exchange News Services of the JSE Limited that it is in the process of reviewing strategic options in relation to its effective 39.6 per cent shareholding in Tsogo Sun. Tsogo Sun is assisting SABMiller with its review and further announcements will be made to shareholders in due course."
SABMiller's statement on a potential sale followed its fourth-quarter trading announcement, where problems in Africa, which accounts for 11 per cent of revenues, had hit results hard.Tsogo Sun operates over 90 luxury hotels in seven African countries. Its portfolio of urban and resort casino-developments spans 14 properties and six provinces and includes some of the largest and most popular entertainment destinations in South Africa. In the Gauteng province, the economic heart of South Africa, it owns Montecasino in Fourways as our flagship operation, complimented by Gold Reef City in Southern Johannesburg and Silverstar to the West in Krugersdorp. Additional casinos are owned and operated in the Western Cape, Eastern Cape, Free State, Mpumalanga and KwaZulu-Natal provinces, including the landmark Suncoast Casino on the beachfront in Durban.