By
Phil
- 27 November 2017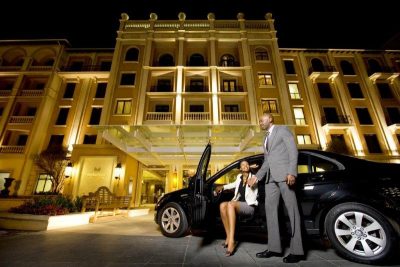 South African gaming giant Tsogo Sun reported a tough first half of the year with earnings down 10.5 per cent but it remains hopeful that it would be a leading contender if a second Cape Town casino before the end of 2017.
The Western Cape government is considering whether one of four provincial casino licences could relocate to the Cape Town metropole, where rival operator Sun International has held enjoyed sole operator status at its GrandWest casino.
Tsogo CEO Jacques Booysen said he believed draft laws could be published for feedback for the end of December.
"The potential to bid for the relocation of one of the smaller casinos in the Western Cape to the Cape Town metropole remains an opportunity for the group should the provincial authorities allow it," he said.
Tsogo is consider the operator of choice by many analysts due to its controlling shareholdings of the Mykonos, Caledon and Garden Route casinos.
Tsogo said the 10.5 per cent fall in half-year earnings was due to depressed demand from cash-strapped costumers. It reported however a one per cent increase in total income to R6.4bn.
Gross Gaming Revenue decreased two per cent to R4.4bn ($314.54m).
"As evident in this set of results, trading continues to be impacted by pressure on the consumer due to the macro-economic environment and extremely weak sentiment," said Mr. Booysen.
Tsogo has invested millions on expansion, construction and upgrading its casinos and hotels, spending R1.6bn in expanding and refurbishing Suncoast Casino and Entertainment World in Durban.
Mr. Booysen said current investments, together with acquisitions, would serve the company well in the future by providing good returns.
"The acquisition of additional hotel properties by International Hotel Properties, which currently owns nine hotels in the UK, is anticipated in the future, and the group may apply additional capital in this regard," he explained.