By
Phil
- 21 June 2013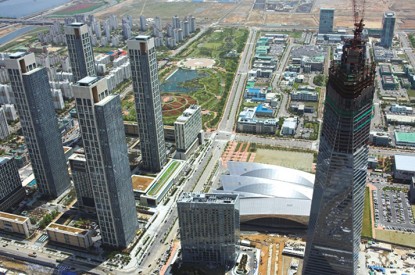 Two bids from world famous casino operators to develop casinos in South Korea have been kicked into touch by the Ministry of Culture, Sports and Tourism.
North American giant Caesars Entertainment and Japanese pachinko operator Universal have both had their attempts to secure a preliminary casino licence rejected by the Ministry. Despite President Lee Myung-bak's decision to boost international investment in Korea by allowing casino applications.
Universal Entertainment was looking at investing US$2.38bn to build an integrated resort to open by 2017 whilst Caesars was reportedly offering investment of $750m by 2015 during the first phase of developing its own resort offering. However, the panel concluded its five-month investigation rejecting both proposals
The panel said that it intends to investigate further and that Universal needs to reform its governance structure.
Caesars had teamed up with the Lippo Limited consortium in a bid to open a resort casino Incheon, an economic zone that the government hopes will attract tourism and investment.
A ministry spokeswoman gave no reason for the decision although a source suggested the rejection was based on Caesars' credit rating. The Caesars-Lippo consortium said it was 'surprised and disappointed.'
Universal, run by billionaire Kazuo Okada, is currently being investigated by the FBI and the Philippine National Bureau of Investigation regarding a $40m payment made to a Manila consultant in 2010.
The Incheon Free Economic Zone has the three regions Songdo, Cheongna and the island of Yeongjong. It has a total area of 51,739 acres. The goal is to transform these three areas into hubs for logistics, international business, leisure, and tourism for the Northeast Asian region. Analysts believe it will be one of the top three economic zones in the world when it is developed.
The Ministry of Knowledge Economy had already approved changes to legislation regarding the Free Economic Zones and the level of investment needed. The new laws state that international investors must guarantee a total investment of $500m within four years of the licence being granted.
South Korea has 17 casinos with all but one; Kangwon Land in Gangwon Province set up as foreigner-only casinos. Paradise-Sega Sammy, a partnership between Korea's Paradise Group and Japan's Sega Sammy Holdings, wants to develop a US$588m casino with The Incheon International Airport by 2018.