By
Phil
- 19 July 2017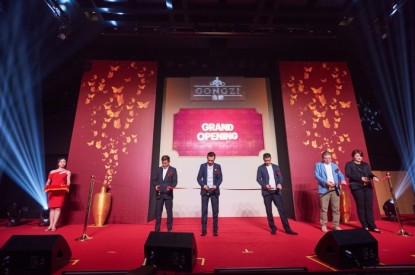 Gongzi Jeju Casino has now opened, following 'months of renovation' at the Ramada Plaza Jeju Hotel's casino, on the South Korean holiday island of Jeju.
The foreigners-only casino has been renamed Gongzi Jeju and has 'undergone an impressive interior design [renewal] by Westar Architects International.'
The 3,716m2 casino houses more than 40 gaming tables and an unspecified number of slot machines, whilst the design features a 'floral theme' with 'butterfly paintings.'
The new scheme was financed by the Korean Teachers Credit Union under a franchise agreement with Ramada, a hotel chain brand owned by Wyndham Worldwide Corp.
Gongzi Executive Director Mr. Yang said: "We are proud to be part of this dynamic community that we all love. Gongzi Jeju marks a major turning point for economic redevelopment and revitalisation of our neighbourhood."
Lysa Evans, Chief Operating Officer of Gongzi Jeju, added: "We have brought to Jeju all the latest gaming technologies and gaming integrity parallel to Macau, Singapore and other world class gaming destinations.
"Our Gongzi owner's vision was to create a gaming experience in a location that was accessible, with fantastic natural scenery and relaxing entertainment."