By
Phil
- 22 January 2020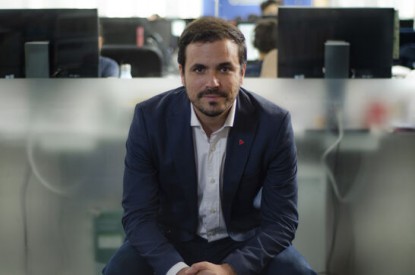 Alberto Garzón the Spanish Minister of Consumer Affairs has announced that the government intends to regulate advertising on a national level.
According to Mr. Garzón the Ministry will work alongside the autonomous communities and meet with those involved in the gaming sector.
Mr. Garzón confirmed his interest in regulating the advertising of bookmakers, both on television and via other media describing the current state of gambling advertising as chaotic. In a television interview the minister was particularly critical of gaming advertising saying "there is practically no regulation on advertising. […] It is chaos, right now it is practically the law of the jungle."
At the same time Mr. Garzón highlighted the exponential growth of gaming advertising saying that operators allocated as much as 300m on promoting their products which can "attract many people and can lead to creating extreme problems such as gambling addiction." The minister went onto say that the government had no choice but to intervene as "it is a public health problem " and said that the government will announce its the first specific measures on gaming "in two or three weeks."
Mr. Garzón said he will talk with local lawmakers also as well as operators so that they "can agree on a regulatory framework" especially when it comes to the setting up of betting establishments in "humble, working-class neighbourhoods."
Although land based gaming is regulated by each of the autonomous communities he said that "much can be done" and that he will work with local governments to solve "a problem that affects the working-class neighbourhoods and the working class".
This month The Federation of Consumers in Action (FACUA) urged the government to put in place legislation similar to that in the UK where players will no longer be able to use credit cards to place bets in order to tackle problem gambling. FACUA urged Alberto Garzón, to prohibit the use of credit cards for betting both online as well as and in bricks and mortar establishments.
The non-governmental organisation has given its backing to plans put forward by the Spanish Socialist Workers Party (PSOE) and the left-wing alliance the Unidos Podemos party which promotes the unification of laws between the autonomous communities regarding limiting opening hours so that gaming establishments may not open before ten o'clock at night or be located near schools. But it wants to go much further and is urging the Government to prohibit the use of credit cards as well.