By
Phil
- 19 June 2013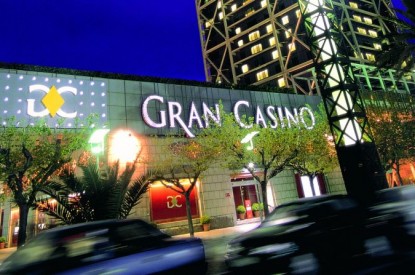 The government of Barcelona has announced plans to cut the tax rate on casinos coming as a direct result of the new Euro Vegas scheduled for 2025 in the region's long standing cultural and economic rival Madrid.
Under new rules casinos in Madrid will pay 10 per cent on GGR from gambling once the casinos are up and running for the €22bn complex.   Now the government of Barcelona has agreed that a tax cut on casinos is necessary if casinos in Barcelona have any chance of competing on a level playing field. The proposed tax cut has been put forward as a way to increase profitability of Barcelona World which was announced soon after Euro Vegas.  Barcelona World will house a as yet unspecified number of casinos, six hotels, and will be open in 2016.
The new tax rate will have to be approved by the Parliament of Catalonia but has been put forward by local officials as a way to improve boost tourism in the area and improve tourist infrastructure. In a press conference held yesterday member of the executive council and councillor for the economy, Andreu Mas-Colell said that casinos were being used around the world as ways to improve tourism and that casinos in Barcelona would be part of a much larger tourist complex.  Mr Mas-Cole who is one of the leading economists in Spain  said: "Madrid is trying to compete with us in terms of tourist attractions on offer and visitors . . . if we need to compete with them in this field then we have to reduce taxes on gaming."
The announcement in Barcelona and Madrid could also have a larger affect on casinos throughout the country as other regions could soon follow suit in order to boost the ailing casino industry.  Casinos in Spain have beet hit by a smoking ban which went into effect in 2011, the economic crisis and traditional high taxes which can stand as high as 55 per cent GGR in some regions.
Related Stories