By
Phil
- 29 May 2017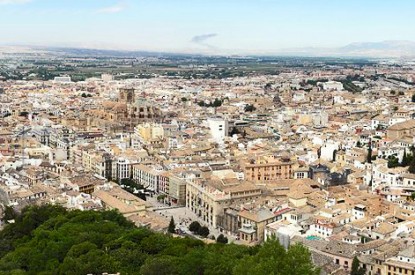 The details of the public tender for the installation of a new casino in Granada have been published in the Regional Government of Andalusia's Official Bulletin meaning that there will now be six casinos in the region and one in the capital.
According to the government, the new casino will generate 200 jobs. Local lawmaker Sandra García said that the process is now underway for analysing the best proposals after which the government will decide on the winning bid.
The order published in the bulletin and signed by both the Ministry of Finance and Public Administration, states that the objective of the new licence is to increase tourist numbers to Granada and provide a boost to the service industry in order to generate new jobs.
"It is an opportunity for employment, leisure and tourism in Granada and its metropolitan area," Ms. Garcia said.
The casino will not be more than 30 kilometres from the capital meaning that the casino must "fall into the capital's zone of influence" and applicants have until the end of August to submit their proposals. However it does not provide an exact date for when the casino has to be open for business.
Potential applicants will be awarded extra points for the overall architectural vision of the project, the number of jobs it will create, the operators' experience in the sector, as well as if whether for tax purposes the company is located in Andalucía. Points will also be awarded for the economic impact of the casino on the area, the number of direct and indirect jobs that the casino will generate and will also take into account municipal reports on urban planning.
The new licence allows for a gaming room with a minimum capacity of 500 people, along with catering services, as well as other entertainment options such as live shows. Those wishing to be part of the bidding process will have to be a public limited companies made up of Spanish nationals or from a country belonging to the European Economic Area (EEA). The company must have at least one representative in Spain, and a minimum share capital of €2.5m.
In February the Regional Government of Andalusia announced that it would order an issue authorising a new casino in the city of Granada. Casinos currently operating in Andalusia registered 350,000 visits and generated around €191m in 2016. According to estimates the casino could welcome as many as 50,000 visits in the first year of operation. According to Minister of Finance and Public Administration of the Andalusia government María Jesús Montero the gambling sector as a whole represents 1.16 per cent of GDP in Andalusia and currently generates a total of 8,000 direct jobs.