By
Lewis
- 19 May 2014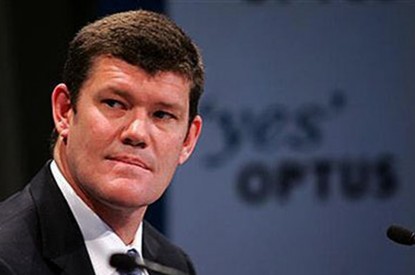 Despite splashing his name across all the tabloids thanks to a punch-up with best mate, David Gyngell, James Packer received some positive news last week with the Sri Lankan government saying it will allow his planned US$400m mixed-use resort development in Colombo to operate as a casino.
Government spokesman Keheliya Rambukwella said that casinos will be restricted to D.R. Wijewardena Mawatha, the area in Colombo where Mr Packer's Crown has planned the hotel in partnership with partner, Ravi Wijeratne.
Mr Wijeratne's Rank Group has two casino licences and the government spokesman said the new project would be able to use an existing licence held by a local partner.
"There is no legal barrier for existing casino businesses getting new partners. There are five licences issued and these licence holders can have one casino per licence. So there'll be five casinos," the spokesman was quoted as saying.
He added that there would be no new licences issued, reiterating the statement from the government in April, when it appeared that Crown's plans for the Colombo development had finally been quashed.
However, Sri Lanka's main opposition, the United National Party (UNP), has challenged the status of the existing licences.
"There are no casino licences existing in Sri Lanka. I challenge Rambukwella to table these licences in the parliament," stated UNP spokesman Harsha de Silva.
"Those local casino operators have only receipts for paying taxes for their casino operations. They are not licences. Still nobody knows who is issuing casino licences and who will regulate the business unlike specific licences in Singapore."