By
Phil
- 23 March 2023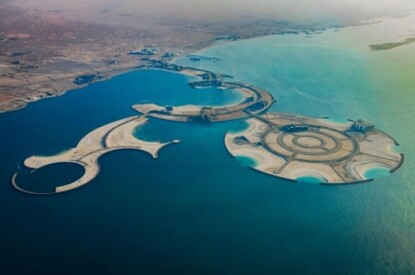 Wynn Resort's plan to open the UAE's first casino resort is picking up pace with Marjan, the Ras Al Khaimah-based master developer, in partnership with RAK Hospitality Holding, naming two contractors to undertake integral construction works of the integrated , which is set to open in Ras Al Khaimah in early 2027.
Located on the man-made Al Marjan Island, the integrated Wynn Resort will be in the top ten biggest casinos in the world. At 18,500 sq. m, the casino will be double the size of the one in Wynn Resort's Las Vegas property. It will be built alongside 1,000 plus hotel rooms, a high-end shopping mall, a meeting and convention facility, a spa, and more than 10 restaurants and lounges.
ALEC Engineering and Contracting (ALEC), part of the Investment Corporation of Dubai (ICD), has been given the main contract for the construction of the integrated resort development. Bauer International, the German foundation specialist, will oversee the piling and enabling works on the project. Construction preparation has already begun on the project site.
Eng. Abdulla Abdooli, Chief Executive Officer of Marjan, said: "To fulfil and surpass the expectations of investors and all our stakeholders, we have teamed up with the best-in-class partners for the timely completion of a project that is the largest of its kind in the Emirate's growing hospitality sector.
"Well-known for their cross-sector capabilities and expertise in building landmark projects, the appointment of ALEC Engineering and Contracting LLC and Bauer International FZE will ensure the timely completion of the integrated Wynn Resort that is set to further catalyse Ras Al Khaimah's booming tourism market."
Craig Billings, CEO of Wynn Resorts, said: "The casino component, where at least for some period of time, we will be operating on our own, which makes it quite exciting is shaping up to be somewhat larger than Wynn Las Vegas, but with numerous pockets of energy and compression."
Barry Lewis, managing director of ALEC Engineering and Contracting, said: "ALEC has successfully developed its reputation as a multifaceted, main contractor by delivering some of the region's most challenging projects. In working with Marjan, in partnership with RAK Hospitality Holding and Wynn Resorts, we look forward to utilising our extensive experience to deliver what will indisputably be a waterfront destination, unlike anything seen before."