By
Phil
- 6 May 2015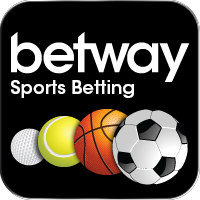 Online bookmaker Betway has joined ESSA, the global integrity body for the regulated betting industry.
ESSA is a non-profit organisation that monitors irregular betting patterns and possible instances of event manipulation. Betway is now a full participant in the reporting system, which is geared towards identifying any such betting behaviour.
Richard Akitt, CEO of Betway, said: "We're delighted to have joined ESSA, the industry standard for betting integrity. ESSA provides the market leaders in regulated sports wagering with an effective, globally-recognised cross-border platform and it was a common sense move for us to align with other stakeholders to combat the threat of irregular and illegal betting activity."
Khalid Ali, ESSA Secretary General, stated: "I am delighted that Betway has decided to join ESSA. It represents another important step, further increasing ESSA's ability to protect the betting industry, their customers and sport from betting related corruption. Betway joins other responsible operators taking a robust and proactive approach to tackling a crime that attacks the heart of sport and consumer confidence."
Betway has undergone a huge marketing drive over the last 12 months as the company expands its operations. The firm has close ties to a number of different sports through its large sponsorship portfolio.
Betway is currently the main sponsor of Premier League club West Ham United, the title sponsor of the Premier League Darts, snooker's UK Championship, and the Champion Chase at the Cheltenham Festival, in addition to backing a number of high-profile horseracing events on the Flat.
The sportsbook also has ambassador deals with rugby legend Mike Tindall and Sky Sports presenter Sarah Stirk.
ESSA has invested heavily in cutting-edge technology to ensure its reporting systems are world-leading, providing operators and their customers with an effective, flexible and robust integrity platform.
The body continues to play a vital role as the regulated betting sector's representative body at national and transnational match-fixing policy deliberations. It also holds positions on working groups at the European Commission, Council of Europe and the International Olympic Committee (IOC).